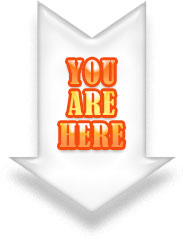 The goal of the Florida Keys & Islands Guide is to facilitate resources and facts so that you can plan the vacation of your dreams.
We are a team of people with the common passion of traveling to the Florida Keys and Islands. We decided to create this website as a travel guide and resource center for the Florida Keys. Our mission is to collect historical facts and information in order to facilitate a healthy, tourism industry that enhances Florida's economic growth, increases visitation and delivers the best possible visitor experience.
The beauty of The Florida Keys & Islands hopes to help people choose their dream destination in our sunny state. We bring historical information and photos around the keys with beaches, villages, sightseeing, fishing and diving spots.
Our goal is to create the most complete website about the Florida Keys and Islands. This websites efforts highlight a wide array of venues, facilities, accommodations, attractions and services that provide year-round fun. Whatever your preference, the Florida Keys & Islands offer every individual, couple or family a great experience with exceptional value and broad-based appeal.
There are areas of the website in where we encourage people who travel frequently and know the ins and outs of how to travel and get the most out of it, can share their experiences and photos. Your knowledge will provide others a better experience.