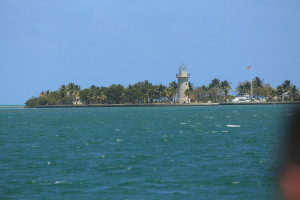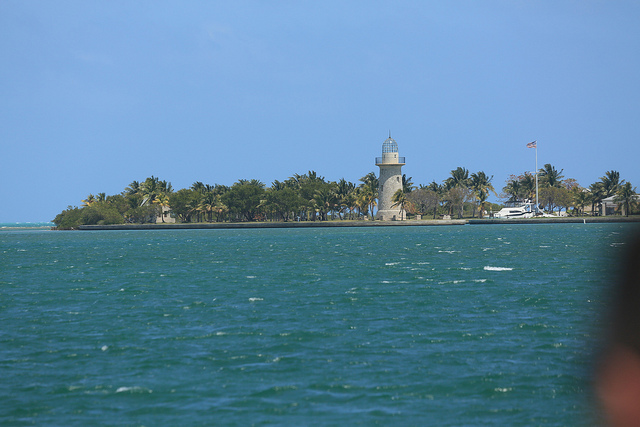 Biscayne National Park is a national park located in southern Florida. The park preserves the offshore barrier reefs and Biscayne Bay. Biscayne National Park protects four distinct ecosystems: the shoreline mangrove swamp, the shallow waters of Biscayne Bay, the coral limestone keys and the offshore Florida Reef. The park serves to protect fish nurseries, mollusks, crustaceans, beds of seagrass, sponges, manatees, and corals. The park also protects several endangered species of plants and animals such as endangered cacti, palms, sea turtles, whales and American Crocodiles / Alligators. In all the park protects 16 endangered species.
The park covers 172,971 acres and is home to the longest stretch of mangrove forest remaining on Florida's east coast, Elliot Key is the largest island formed from fossilized coral reef.
Amazing blue waters with mangrove trees, shipwrecks, Dolphins, Manatee's, coral reefs, birds of all shapes and sizes… a rich history and variety of cultural influences makes this park a must see!
The Biscayne Bay region was inhabited as early as 10,000 years ago. In the 16th century the Spanish took possession of Florida and through the 20th century the reefs claimed many ships. Over 40 documented shipwrecks within the park.
Apart from the park's visitor center on the mainland, its land and sea areas are accessible only by boat. Take a snorkel boat out of Key Biscayne to experience an amazing snorkeling spot full of sea life and crystal clear turquoise waters. Visit a sunken shipwreck with living coral reefs full of color and marine life. Have a picnic at Boca Chita Island and climb to the top of the lighthouse with its breathtaking views of the keys and reefs nearby.
A popular playground for boaters, anglers, and windsurfers, it offers something for anyone. Miami charter boat trips and sunset cruises or just camping.