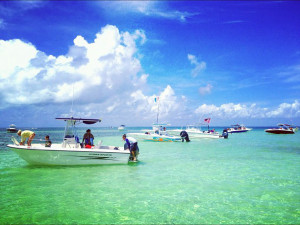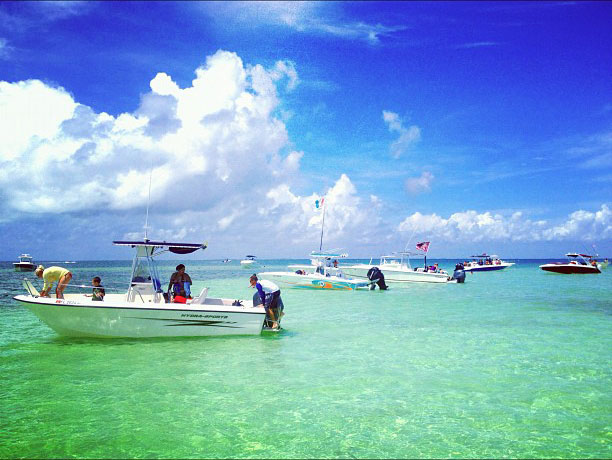 Elliott Key is located entirely within Biscayne National Park it is the northern most of the "true Florida Keys". Which simply means it is lifted above sea level by an ancient coral reef. To its west lies Biscayne National Park and to its east the Atlantic Ocean. To the north you will find Sands Key and Old Rhodes Key to its south. The island is 7 miles long and around 2,500 feet wide.
Elliot Key was established by fishermen and wreckers, involved in pineapple farming, sponging, wrecking and other pursuits. Elliott Key was used by Tequesta Indians. In 1910 there were more than a dozen families raising pineapples on Elliott Key where an average crop was 50,000 to 75,000 dozen fruits, mostly sent by schooner to New York.
The earlier name for the key was Ledbury Key, named after a snow that was driven ashore in 1769. The key is uninhabited, there are no sales facilities of any kind on the island and is only accessible by boat.
Legend has it that Elliot Key and nearby islands where commonly used by pirates and escaped slaves. Once such legend is that of the pirate Black Caesar, who supposedly escaped from a slave ship and used Elliot Key as his base.
"There are many places around the island that have good snorkeling such as Sandwich Cove, Hurricane Reef and Mandalay Wreck. Other sites like Alicia Wreck and Schooner Wreck are best for diving." (Gary Bremen, Biscayne National Park Ranger). The Alicia went aground on Long Reef off Elliott's Key on April 21, 1905 and lies in about 20 feet of water.
Long Reef, a large reef area running south for two miles almost parallel to Elliot Key, has several great diving opportunities. From 20 – 60 foot diving and over 500 species of fish, it promises an adventure to any diver.
Today the island offers camping, picnicking, swimming, wildlife watching and the park's only hiking trail.