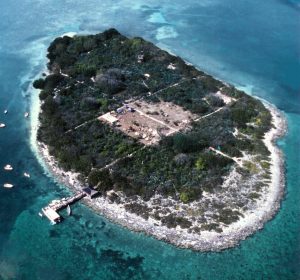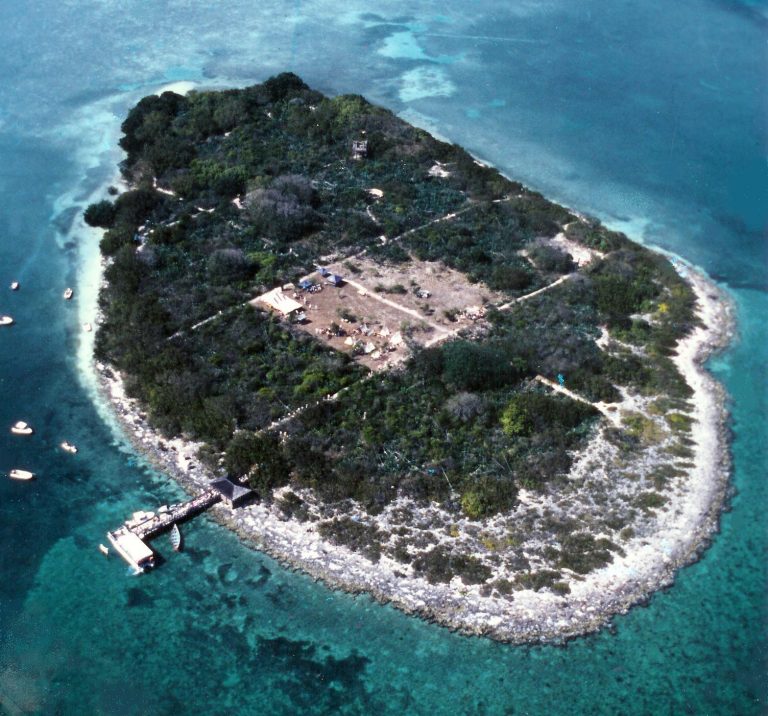 Indian Key is an island within the Florida State Park system, located just a few hundred yards south-east of U.S. 1 within the Florida Keys. Indian Key is a small island located three-quarters of a mile out in the Atlantic Ocean side of Overseas Highway, around mile marker 78.
The island was briefly inhabited in the middle of the 19th century but is now an uninhabited ghost town. It is frequently visited by tourists and is the subject of an archaeological project to uncover the historic building foundations. The park was listed on the National Register of Historic Places in 1972 and it is about 11 acres.
Historical names for Indian Key include Cayo de la Matanza, Cayo Franses, Cayo Indiano, Frenchman's Kay, Kay Comfort, Matance(a) and Matanzas.
In 1733 a Spanish treasure fleet wrecked on the nearby Florida Reef due to a hurricane. The wreck consisted of 19 ships in total, in where the survivors waited for rescue. The key was often used by Cubans and Bahamians for such enterprises as logging, wrecking (salvage), fishing and turtling. The island has been the site of settlements and industry almost continuously although in most cases not permanently.
In 1821, Florida was transferred from Spain to the United States. In 1824 a store was opened on Indian Key to serve wreckers, fishers and settlers and Indians of the Upper Keys. Indian Key became the County seat of the newly-created Dade County In 1836.
The Second Seminole War began late in 1835. Most of the Keys were abandoned, except for Key West, Key Vaca, and Indian Key. In 1840, the key was the site of another Indian attack. A large party of Spanish-speaking Indians sneaked onto the island. Most of the 50 to 70 people living on the island were able to escape, but 13 were killed. The dead included Doctor Henry Perrine, a physician, horticulturist, and former United States Consul in Campeche, Mexico.
Indian Key continued to be occupied for a while after the Second Seminole War ended, in 1842. The county seat for Dade County was moved to Miami in 1844, and the upper Keys, including Indian Key, were returned to Monroe County. In 1856, during the Third Seminole War, the U.S. Army stationed a few men on the island to protect the two remaining families from possible attack by Seminoles.
Accessible only by boat, visitors come here to swim, sunbathe, and hike.
"… Did you know there was a Ghost Town on Indian Key? We didn't either! So we hopped in the boat to go check it out. We are amazed with what we saw! It's a 10 acre Island you can only get to by boat. It was used for wrecking & salvaging back in the mid 1800's. Some say Legal Pirating.. lol! Arrrr! It was also the 1st county seat ever in Dade County Florida! It was quite a bustling little Island! Then In 1840 it was attacked by Indians. Most everything on the Island was burnt to the ground. There are some very interesting ruins & a GREAT story! Come check it out if you have time…" – kimmie koolbeans