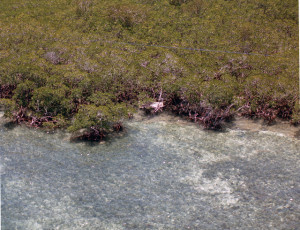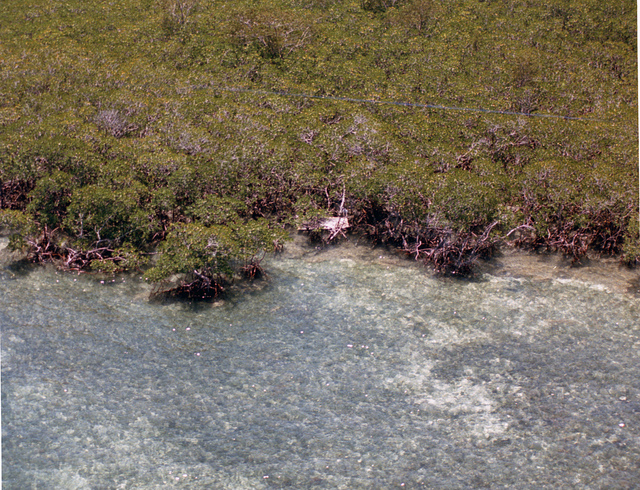 Old Rhodes Key is an island north of the upper Florida Keys in Biscayne National Park. It is in Miami-Dade County, Florida. It is located just north of Broad Creek in the lower part of Biscayne Bay.
The island consists of 660 acres, situated between Old Rhodes Point and Islandia, and is also nearby to Little Totten Key. Old Rhodes Key was purchased in 1898 by notable Israel Lafayette Jones who moved his family there, clearing land to grow limes and pineapples. Before Israel Jones' death in 1932[29] the Jones plantations were for a while among the largest lime producers on the Florida east coast.
Few people lived in the park area until 1897, when Israel Lafayette Jones, an African-American property manager, bought Porgy Key for $300 US. The next year Jones bought the adjoining Old Rhodes Key and moved his family there, clearing land to grow limes and pineapples. In 1911 Jones bought 212-acre (86 ha) Totten Key, which had been used as a pineapple plantation, for a dollar an acre, selling in 1925 for $250,000.
Historical names of Old Rhodes key may include Jenkyns, Jenning's Island and/or Jenyns Island. But Old Rhodes Key's name may be much earlier than previously believed. An article published in the Georgia Gazette of Apr. 8, 1790 states: "On the 16th day after they were wrecked (the Sloop Sally) they arrived at Old Road, near Key Largo."
Snorkeling and scuba diving are popular activities. The reefs have been the cause of many shipwrecks. At Biscayne National Park, ranger-led snorkeling tours of wrecks have been organized as the Maritime Heritage Trail, the only underwater archaeological trail in the National Park Service system.
Landmarks in the area include:
Jones Lagoon – Bay
Ocean Reef Club Airport – Airport, 4 miles southwest
Sandwich Cove – Bay, 4 miles northeast
Ocean Reef Club Marina – Harbor, 4 miles southwest
Ocean Reef Harbor – Harbor, 4 miles southwest
Card Sound – Bay, 5 miles southwest
Sawyer Cove – Bay, 5 miles northeast
The area is known as a great sport fishing spot.