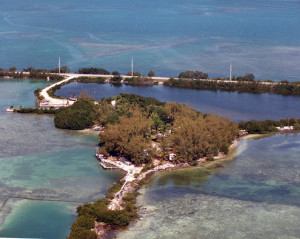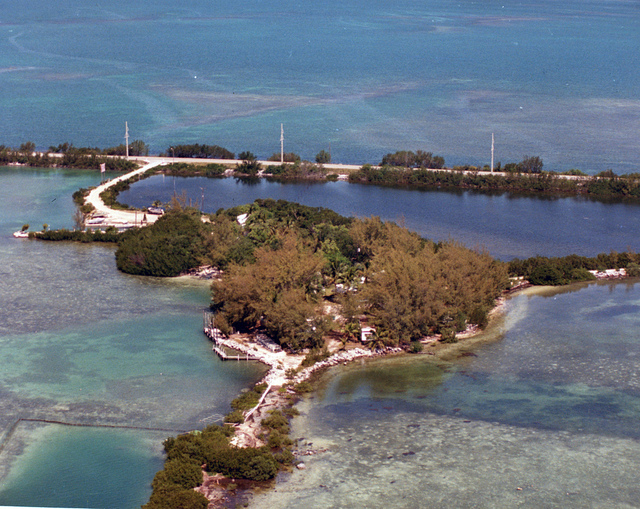 The Middle Keys are mainly comprised of the city of Marathon and includes Duck Key, Fiesta Key, Pigeon Key, Grassy Key, Long Key, Conch Key, Key Vaca, Boot Key, Craig Key, Fat Deer key, Crawl Key, Knight's Key, Long Point Key and Key Colony Beach (formerly Shelter Key).
The Middle Keys are located between Key West and Key Largo, in what is referred to as the Heart of the Keys. There is an elevation on the sea floor called Marathon's hump or Marathon's west hump which is 1,000 to 480 feet from the surface. Because of the eastern flow of the gulf-stream, the area draws larger game fish. Blue and white Marlin, Tuna and sharks to name a few. The Middle Keys allows spearfishing in both state and federal waters. Wildlife Management Areas and some Sanctuary Preserve Areas restrict fishing, it is up to each visitor to properly investigate where it is safe to fish the Middle Keys.
The Middle Keys are rich in reefs and shipwrecks. Diving in the Middle Keys off Marathon is a popular attraction. Many shipwrecks in the area promise a great dive. The 1733 Spanish Treasure fleet, which sailed out of Havana harbor on July Friday the 13th 1733 on their way back to Spain, ran into a hurricane which sunk many of them. The 15 ship fleet was scattered along 80 miles of coastline.
Flagler's Barge is another popular wreck. This coral covered artificial reef has a large variety of tropical and marine life.
Eco-tours and history buffs can find adventure in the Middle Keys. Museums abound and nature is fully on display… Crane Point Hammock offers 64 acres of flowers, trees, trails and various historic sites.