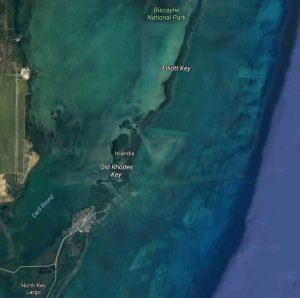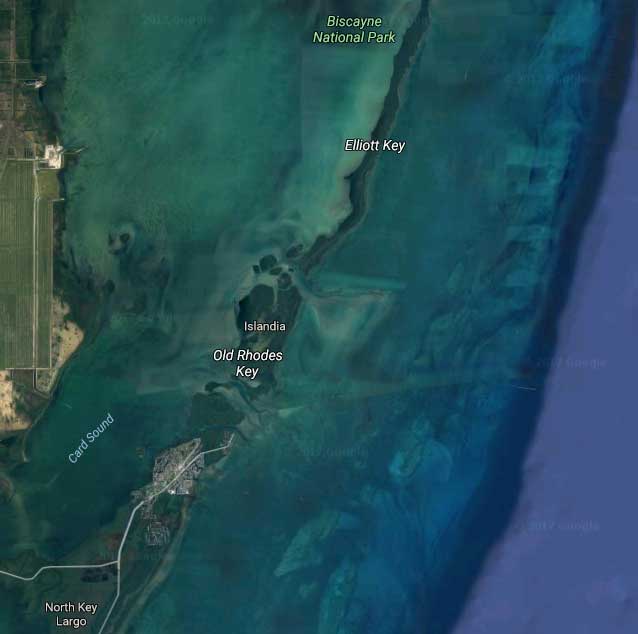 Islandia is an unincorporated community and former city in Miami-Dade County, Florida, United States, located on Elliott Key and nearby Totten Key. The population was 18 at the 2010 Census.
Islandia (Pronounced eye-LAND-eeyah) was only a city for 50 years. The Primary Election (2010), the Miami-Dade County Commission was empowered via a charter amendment to abolish Islandia. Following a public hearing, the ordinance eliminating Islandia received final approval on March 6, 2012, and took effect on March 16, 2012.
Islandia and Elliott Key was fished by the Native American Tequesta people. Estimates of the number of Tequesta at the time of initial European contact range from 800 to 10,000.
The Tequesta people fished, hunted, and gathered fruit and roots of local plants. They did not, however, practice any form of agriculture. Not much is recorded about their culture, and perhaps a total of 9 words of their language has been registered, but of these known facts was the one in which the Tequesta believed that humans have three souls, one in the eyes, one in the shadow, and one in the reflection.
Starting in 1704, it was the policy of the Spanish government to resettle all of Florida's Indians to Cuba so that they could be indoctrinated into the Catholic religion. When Spain surrendered Florida to Britain in 1763, the remaining Tequesta, along with other Indians that had taken refuge in the Florida Keys, were evacuated to Cuba. In the 1770s, Bernard Romans reported seeing abandoned villages in the area, but no inhabitants.
It subsequently became a haven for shipwreck survivors. By the mid-1800s, a group of Bahamians had made their way to the key, where they unsuccessfully tried farming on an island with a base of coral rock.
By the early 1900s, Islandia had its school district and more than 100 residents. However, the number of residents dwindled over time due to the lack of electricity, poor farming, and the relatively long distance from the mainland.
In 1968, Islandia was made a part of Biscayne National Monument (later renamed Biscayne National Park). What remains today of the failed Elliott Key Boulevard is an eight-foot wide nature trail covered by a tree canopy that is mockingly referred to as "Spite Highway."
Developers dreamed of turning a collection of isolated islands in the middle of Biscayne Bay into a resort destination. The city of Islandia was never populated by more than a hundred people. Now populated only by park rangers.
Below is a history of Islandia, click on it to listen.