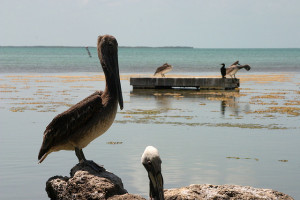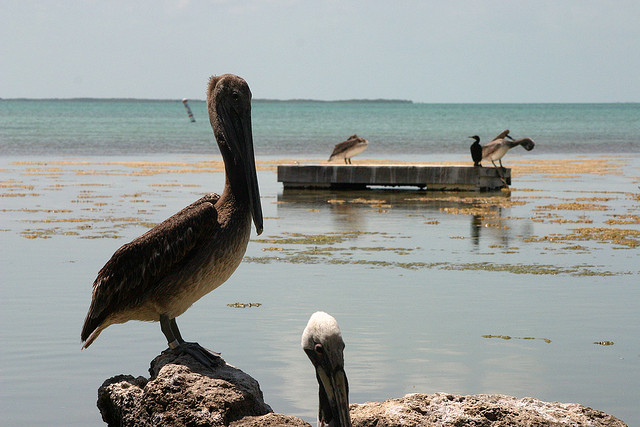 Tavernier is the largest island in The Upper Florida Keys. Tavernier, which means tavern keeper in French is oddly named for the area. Charts before 1775 labeled Tavernier Key in Spanish as Cayo Tabona or a slight variation of Tobanas, which translates to Horsefly, or Gadsfly in English.
Tavernier post office opened in March 1911, around that time the community of Tavernier was given its official name, most likely due to a combination of the railroad and post office, located near Tavernier Creek.
Key Largo and Tavernier Key was used as a rendezvous point for Bahamian wreckers. It offered protection from Atlantic gales and a great view of the Upper Keys reefs. Tavernier began as a farming community late in the 19th Century. Later, after Henry Flager's railroad connected Key West to the mainland, it became a railroad town and fishing village.
Juan Ponce de Leon with the discovery of Florida in 1513, included the Keys which he named Los Martiers which is a description of the suffering of martyrs / the suffering they brought sailors.
Tavernier's historic district has the ability to take you back in time, which is amazing if you consider Florida's fast pace development. Tavernier's historic district contains a significant vernacular style buildings and through their architectural history we learn about the past and prepare for the future.
Today Tavernier offers something to do for everyone… Most of the activities and attractions in and around Tavernier involve fishing, boating, swimming, diving and wildlife observation. For visitors interested in wildlife, nature trail hiking and photography are just a few of the things available.
Art Under the Oaks- 33rd Annual fine art and original crafts. Local artists and artisans provide a unique experience for browsers, shoppers, collectors and strollers. This year to be help at San Pedro Catholic Church bay side on Plantation Key, Tavernier.
Harry Harris Beach & Park – Is a place to spend the day at the ocean. The beach, not open to the ocean, is a tidal pool safer for children. The basketball courts, Kiddie playground, pavilions and BBQ grills are close to restrooms and parking. Pet friendly, Park closes at sunset.
Elks Lodge of Tavernier – Meet The Locals. Fridays from 6pm to 8pm there is always a fish fry and karaoke at 8pm till 11pm. RV Campsites on the bay available to Elks members.
Canoe or Kayak – Tavernier is close to a small series of offshore islands referred to as mangrove islands that is easy enough to paddle a canoe or kayak through the winding lagoons. This area offers hundreds of wild bird species and mangrove trees.