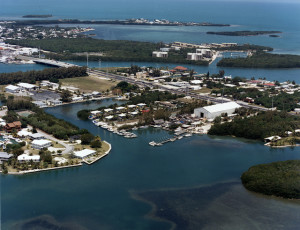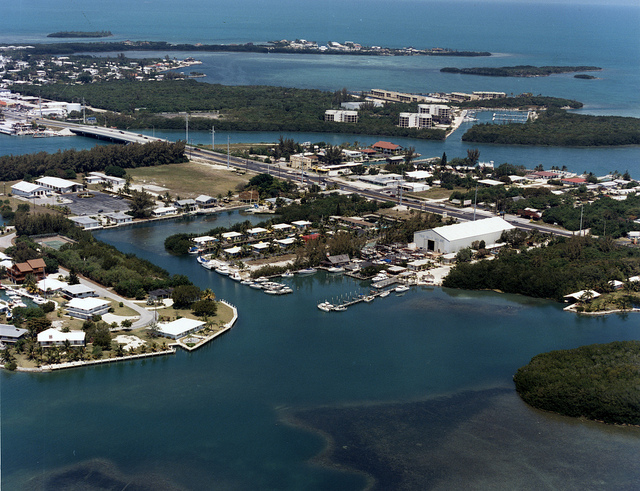 Key Colony Beach (KCB) is a municipality in the Middle Keys of Florida and part of Monroe County. Parts of the city are located on the formerly named Shelter Key (part of Fat Der Key) a smaller part of Fat Deer Key. Most of the city is located on an island formerly known as Shelter Key; a small part of the city is on Fat Deer Key. Key Colony Beach is accessible via the Sadowski Causeway, which connects Key Colony Beach to Marathon, on the east side of the city. It lies directly south of the City of Marathon, spanning a narrow cut.
The Islands height was increased to 6 feet above sea level in the 1950's due to dredging around the 97 acre key by Phil Sadoski. In June 1957 the Florida Legislature incorporated the Island creating Key Colony Beach.
The most notable buildings along East Ocean Drive are the Key Colony Beach Motel and the Key Colony Beach Club.
Sunset Park lies at the end of West Ocean Drive, where Judy Kay Zagorski, 57, was fatally struck by a spotted eagle ray in 2008. Spotted eagle rays are typically seen swimming in groups near the ocean's surface and are protected in Florida Waters. Ray encounters are rare, but they do happen. Several news reports from Sunset Park overlooking the shallows where the Vaca Cut meets the Atlantic Ocean.
Key Colony Beach is located in the heart of the Florida Keys (Key West is about a 1-hour drive south-west). It is the perfect vacation area; you will have direct access to the Gulf of Mexico and the Atlantic Ocean, excellent fishing and diving locations and beautiful Coral Reefs. There are several public events scheduled throughout the year.
Most amenities are within walking distance and include Tennis Courts, Basketball Courts, a nine-hole golf course, children's playgrounds, Scuba / Snorkelling shops and Marinas to book your next fishing trip. Public restrooms are plentiful. Several quality restaurants and shops to browse through are all within walking distance.
Historically called Shelter Key before 1950 were when much filling and land-forms were done.